Advertising Campaign - Public Transport
TPG
year
2019
domain
Transports Publics
role
360° Campaign

assessment
As of December 15, 2019, the Geneva public transport system (transports publics genevois - tpg) will be more attractive than ever; it will include access to all Léman Express lines with tickets and passes valid on zone 10 « Tout Genève » at no extra cost.
challenge
Promote the new and improved Transports Publics Genevois (tpg) offering as well as the use of public transport.
Concept
Parenti Design imagined communication to be simple and direct: text messages between fed up car drivers in traffic and tpg users enjoying fluid mobility in public transport.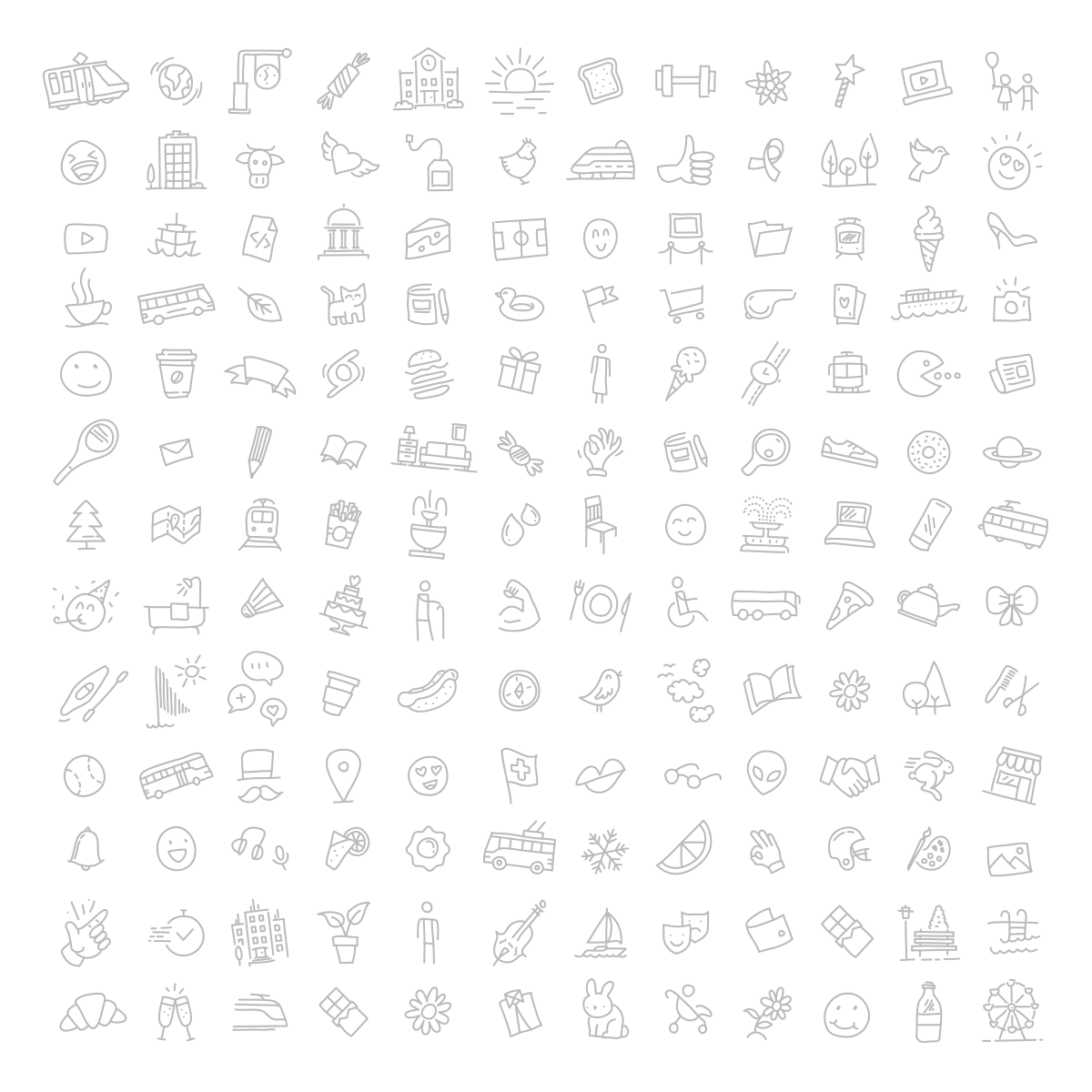 Illustrations
Emoji by Joypixels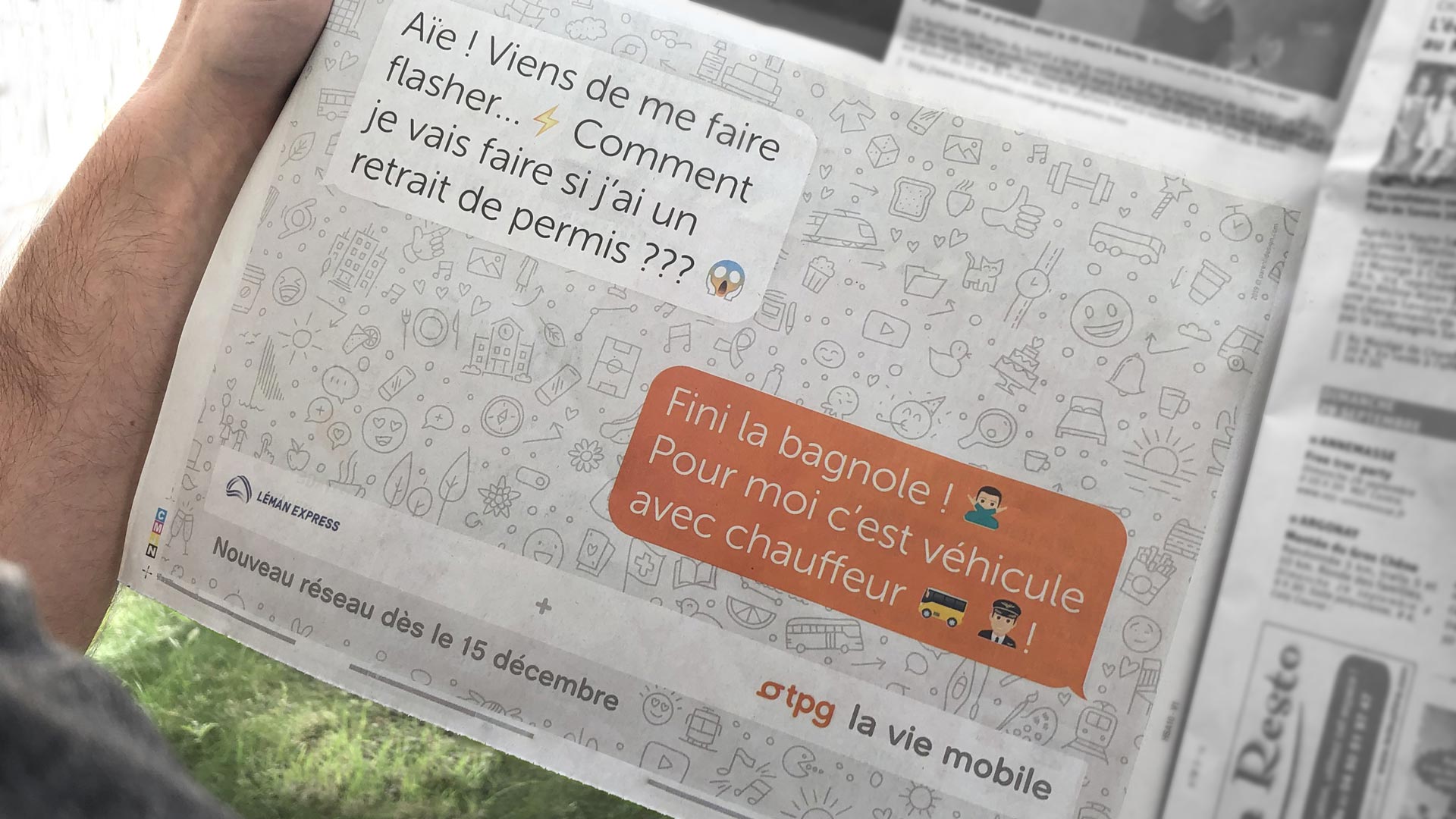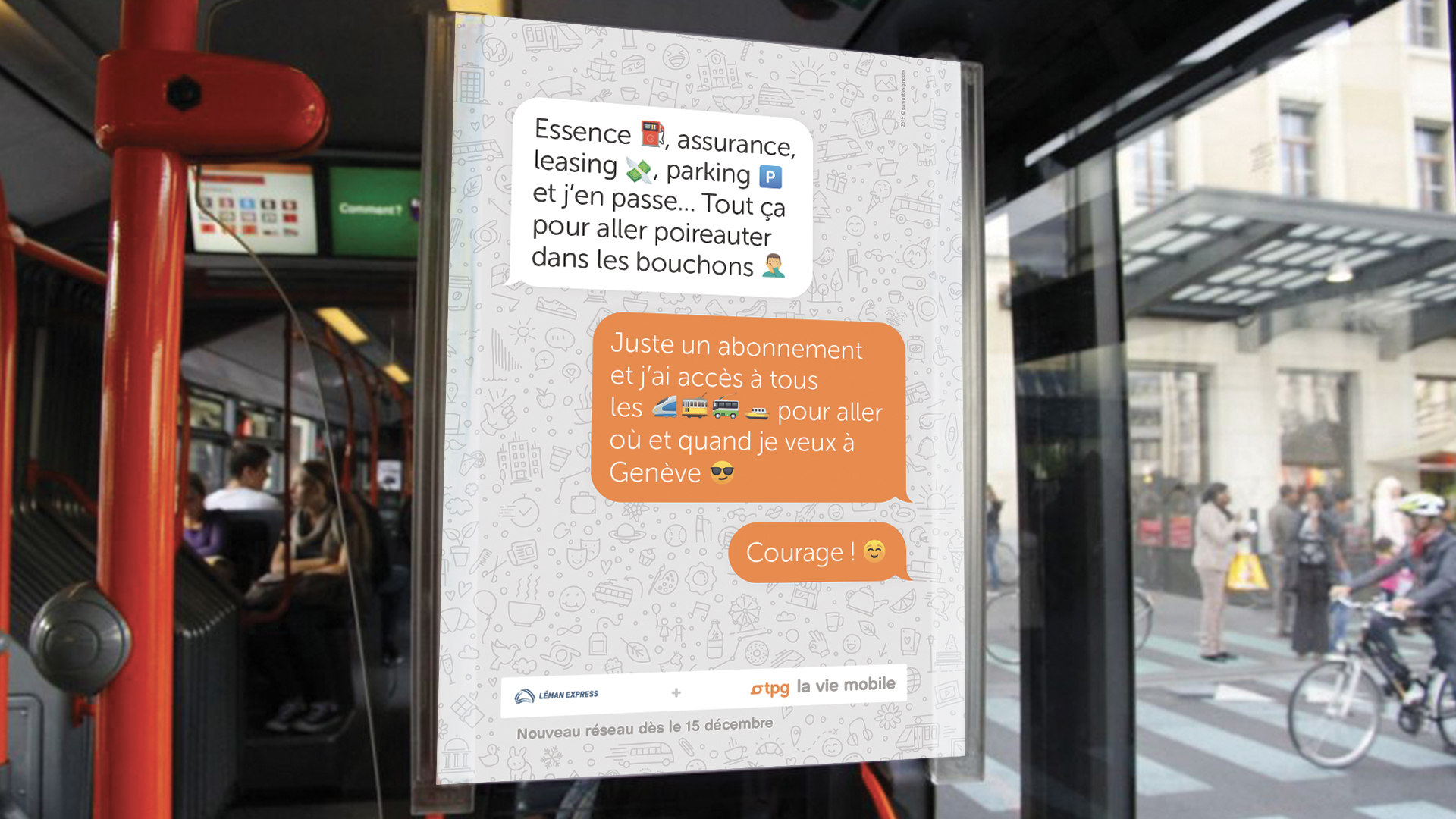 Social Media + DOOH
Digital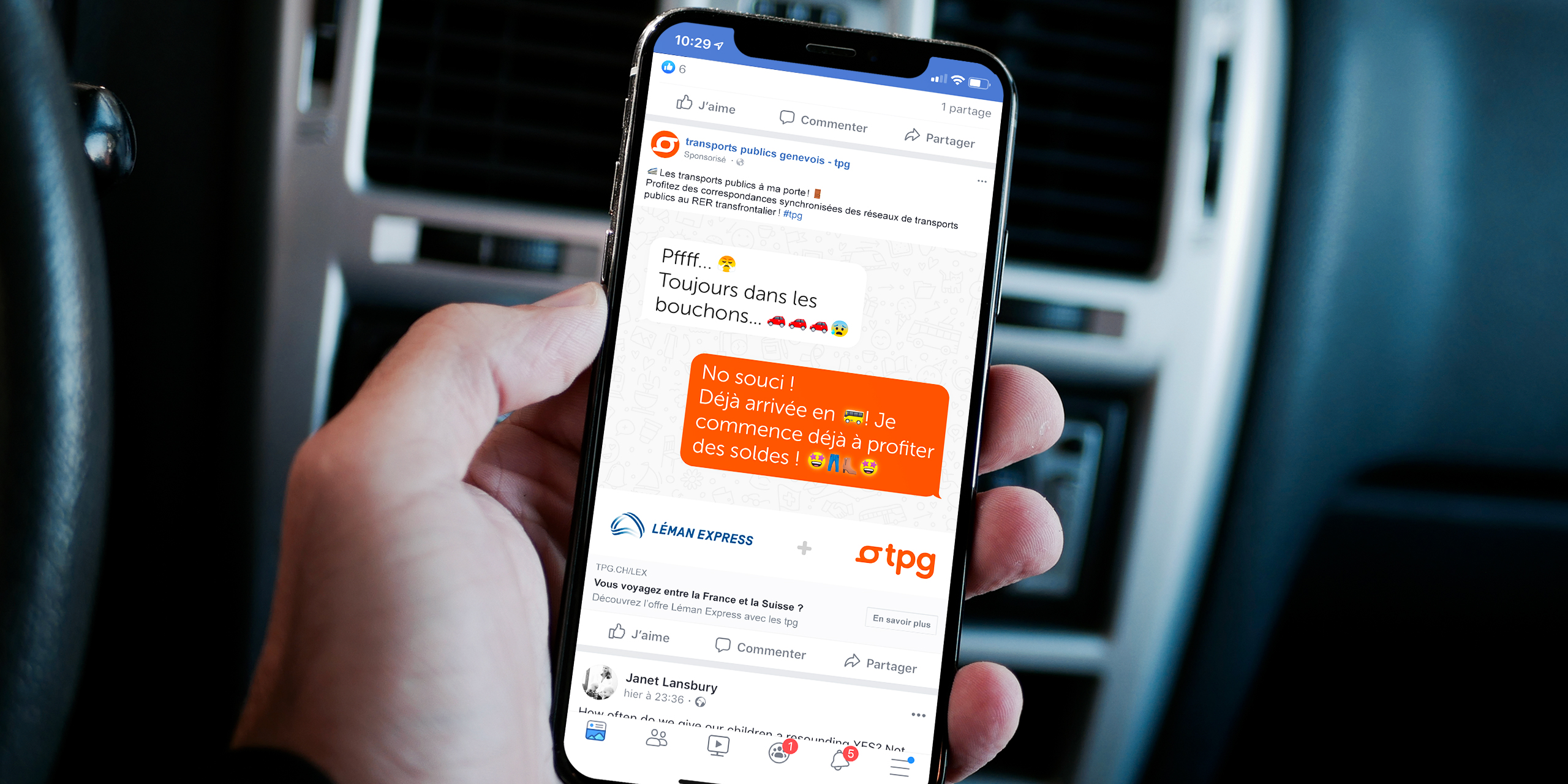 TESTIMONIAL
«

Pour accompagner l'arrivée du Léman Express, nous avons sollicité trois agences pour créer une campagne percutante. Notre objectif était double: convaincre les automobilistes de la région à utiliser quotidiennement les transports publics, puis les encourager à choisir les tpg pour l'achat de leurs titres de transport. Ce challenge, plutôt complexe à tout point de vue, a été relevé par Parenti Design, qui a proposé une communication simple, efficace et universelle en utilisant le langage figuratif des textos et des emojis. La campagne est populaire, très flexible et s'intègre parfaitement à la communication institutionnelle des tpg. Ce n'est pas un hasard si elle a été saluée par des spécialistes en neurosciences et a remporté un prix national français!

»
JENOE SHULEPOV, RESPONSABLE COMMUNICATION TPG, 2019
Discover even more projects
contact us
Call us for a
brand new brand!