year
2021
domain
UI/UX Design
role
Strategy, Brand Identity, UI/UX Design, Graphic Guidelines, Motion Design, Photography
assessment
The Sother family owns two wine estates in Switzerland. In 2020, this young family business needed a logo and visual identity. A common storytelling had to be created to federate the two domains and make Sother emerge as a brand. The Château de Malessert and the Domaine du Manoir are sites steeped in history and both have a Cluniac heritage. Inspired by this, architectural aspects of the Cluny Abbey and medieval imagery were used to create the branding.

challenge
After creating the identity of the winemaker Sother and his two estates, Parenti Design developed his website and e-shop, which showcase the excellence of his wines.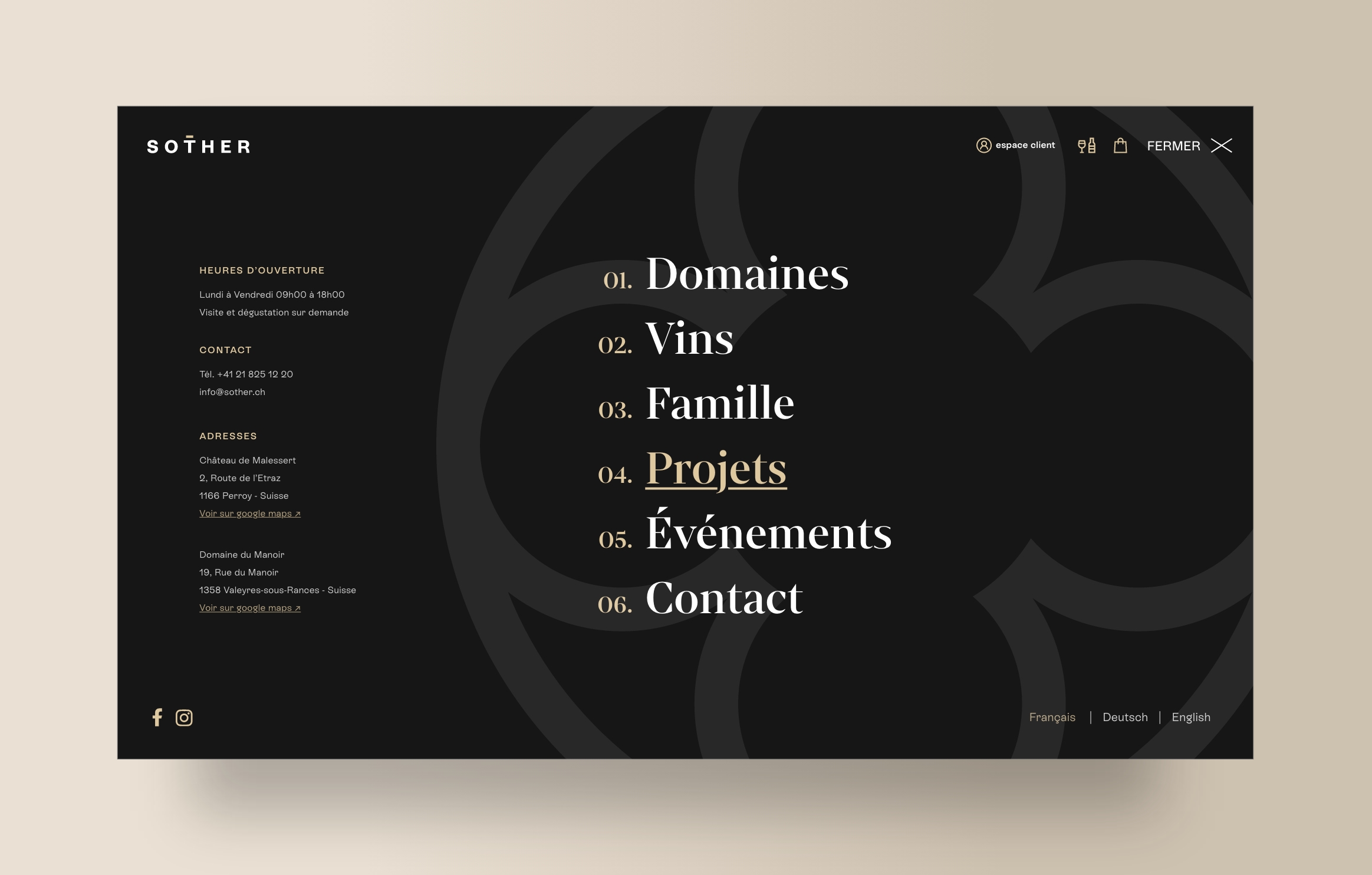 One for each domain
Microsites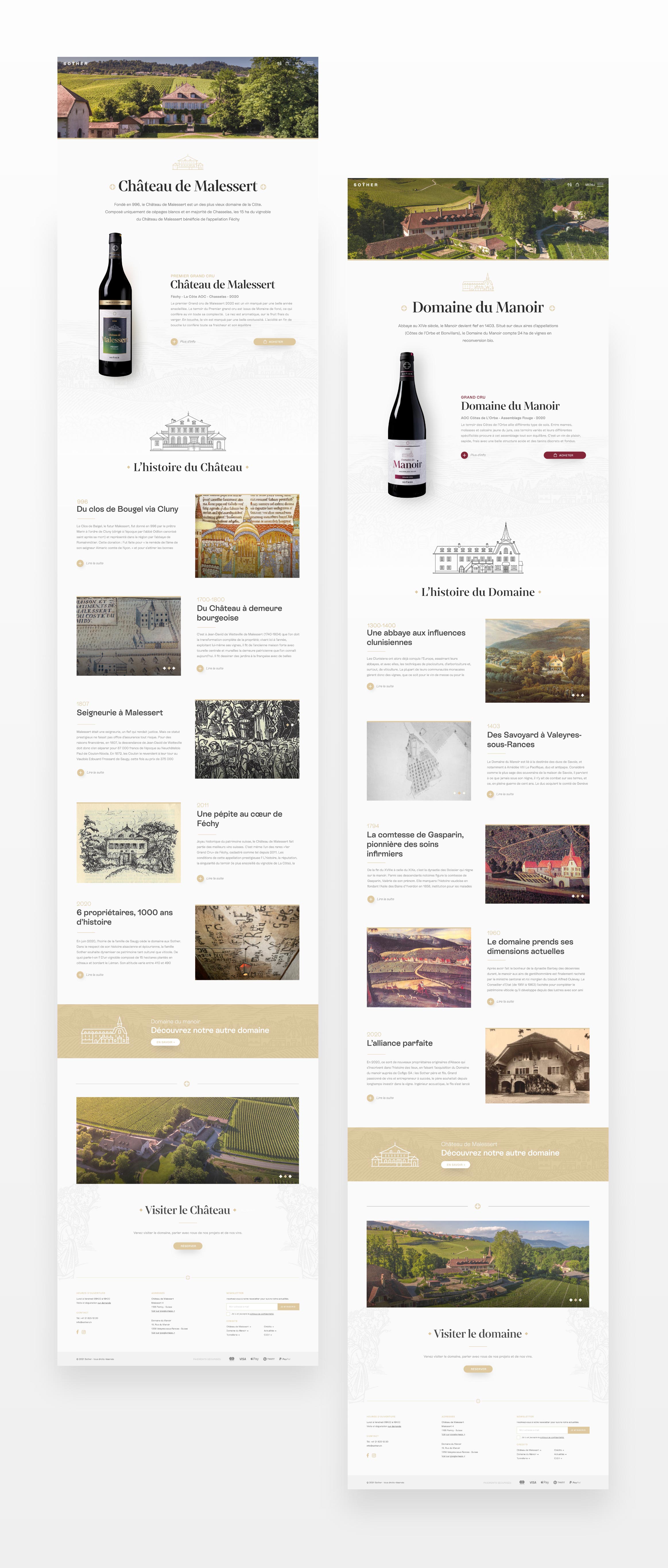 Sale
E-Shop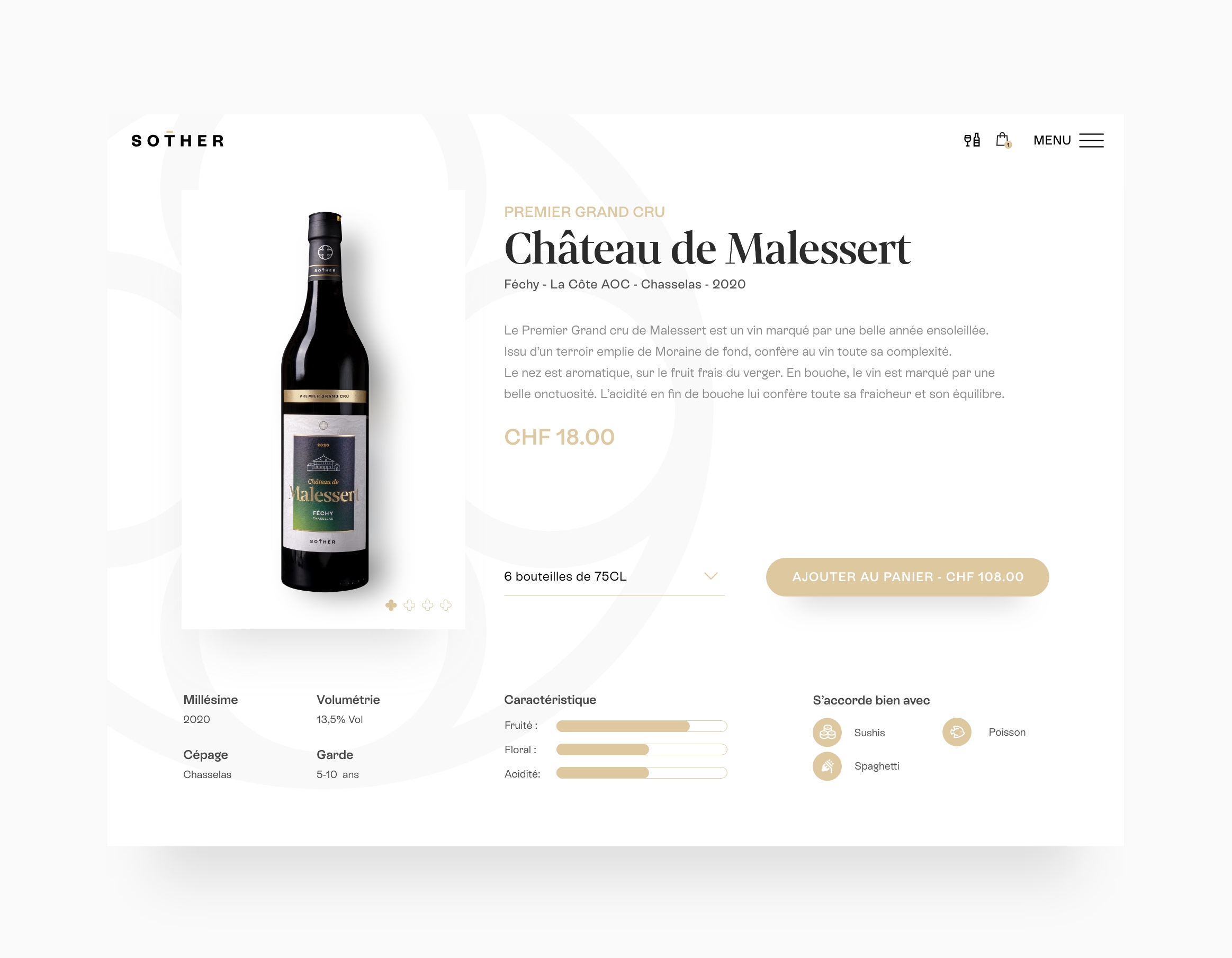 Discover even more projects
contact us
Call us for a
brand new brand!